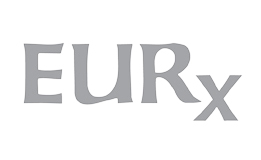 Tissue & Bacterial DNA Kit
Kit for simultaneous extraction of total DNA from human / animal tissues and bacteria. Enables the detection of bacterial and viral DNA in tissue samples.
Detailed Product Description
English Version

Detailed Reference Manual (English Version Only)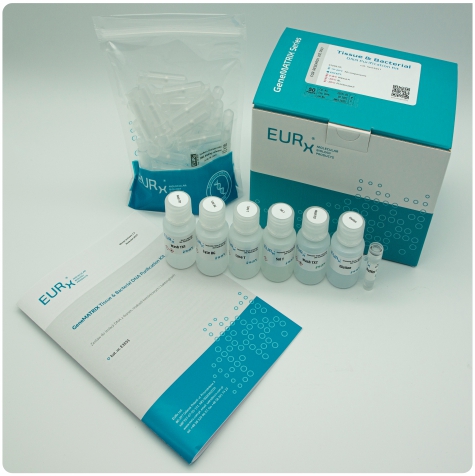 Protocols available for DNA extraction from
solid tissue samples, e.g.

brain,
heart,
skin,
liver,
cancer / tumor biopsies,
and other solid tissue samples;

bacterial and tissue DNA (simultaneous extraction), e.g.

infectious bacteria in tissues (wounds etc.),
bacterial contaminants in fresh meat or in dairy products;

paraffin-embedded tissue samples;
formalin-fixed tissues;
liquid tissues and body fluids, e.g.

blood,
saliva,
plasma,
serum,
brain-spinal cord liquid,
urine;

extracellular DNA in human or animal serum and plasma;
cultured cells;
mouse tails, rodent tails;
hair;
insects;
bird feathers.
Quality Characteristics
Detection of microbial contaminations in non-processed food of animal origin.
Suitable for DNA extraction from conserved samples (paraffin, formalin).
Efficiently separates DNA from DNA-binding proteins (e.g. nucleases), from RNA, cell debris, lipids etc.
Long term column and buffer storage without loss of quality enabled.
Links to Related ArticlesAdditional Resources

PCR Logsheet