Available since 2021-01-26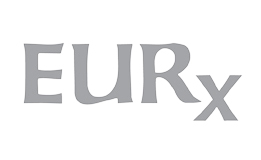 SARS-CoV-2 RT-qPCR Detection Kit
Multiplex Probe RT-qPCR Kit for detection of Coronavirus SARS-CoV-2, the causative agent of COVID-19 disease.
Detailed Product Description
English Version
Deutsche Version

Figure 1:
Example reactions
Description:
A – positive control reaction;
B – positive for SARS-CoV-2 (both targets plus positive control are positive);
C – negative for SARS-CoV-2 (both targets negative, positive control is positive).
Features:
Dual target - primers and probes for two SARS-CoV-2-specific genes.
Gene loci ORF1AB and NP.
Primers and probes as positive control plus RNA extraction control: Human ACTB gene.
Optimized for maximum sensitivity.
Innovative enzyme technology for minimizing qPCR cycling time while maintaining high specificity and sensitivity.
Compatible with most RealTime PCR cyclers.
CE-certified.
Product Description
SARS-CoV-2 qRT-PCR Detection Kit is a dual-target plus internal positive control system. The kit is designed to detect SARS-CoV-2 coronavirus in samples from patients with symptoms of COVID-19 infection.
The kit contains primers and specific probes targeted at two viral sites, the viral ORF1AB and the NP loci. It includes also two primers and a specific probe targeted at the human ACTB gene (serving both as positive control and as control for appropriately conducted RNA extraction).
The kit detects current mutations of the SARS-CoV-2 virus.