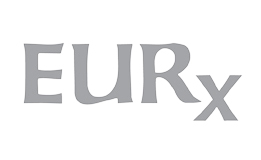 XELEX DNA Core Kit - Complete Set
Complete kit with all required core components for DNA SELEX. Contains all components from both, XELEX selection and analysis units, respectively.
Detailed Product Description
English Version
Deutsche Version

Detailed Reference Manual (English Version Only)
The XELEX Kit series is a modular kit system covering a highly optimized version of the entire SELEX work-flow. It consists of a core kit and several add-on packages which add functionality for individual adjustment of the selection process to experimental requirements.
The kit is subdivided into two units, a selection unit and an analysis unit.
The kit assembles bench experience from many man-years and cumulates in a streamlined work-flow. Novel approaches help to significantly cut down hands-on time from several months down to just a couple of weeks.
Table:
Xelex DNA Core Kit, Package content differentiators:
Complete Set
Selection Unit
Emulsion & DNA Spin Column Set
Analysis Unit
Order No.
DNA Spin Columns &
Buffer Set

Both, selection
and analysis units

Selection unit only

For use with
selection unit only

Analysis unit only

DNA Selection, Emulsion
& DNA Purification Components
DNA spin columns,
emulsion components,
and DNA purification buffers.

Yes

Yes

Yes

No

Library and Library Amplification Primers

Bank40 library,
and PCR primers for library amplification.

Yes

Yes

No

No

Analysis Components

Non-emulsion DNA spin columns and buffer set,
diversity standards,
and diversity standard amplification primers.

Yes

No

No

Yes