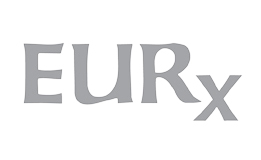 3 in 1 - Basic DNA Kit
"Three in one" kit for extraction and purification of DNA from (1) agarose gels, (2) for plasmid DNA purification and (3) for PCR or DNA clean up after enzymatic reactions.
Detailed Product Description
English Version
Deutsche Version

Detailed Reference Manual (English Version Only)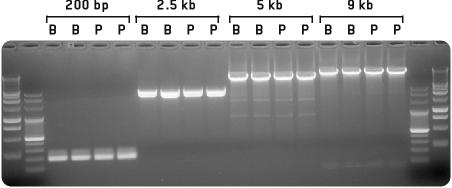 Figure:
Direct comparison between 3 in 1 Basic DNA Kit (B) and dedicated
PCR / DNA clean up kit
(P). The 3 in 1 kit purifies DNA as efficient as the PCR / DNA clean up kit.
The Basic DNA Kit performs equally well in direct comparison to
plasmid
and
agarose
kits, respectively.
Quality Characteristics
Three kits in one: Agarose gel DNA purification, plasmid DNA isolation and PCR / DNA clean up.
No need to purchase three separate kits - this kit covers most purposes for routine applications.
No compromise with respect to quality - same great performance as our dedicated agarose, plasmid and PCR / DNA clean-up kits .
Extra high column binding capacity - highly pure DNA.
Straightforward, fast and easy to use protocols.
Additional Resources

PCR Logsheet