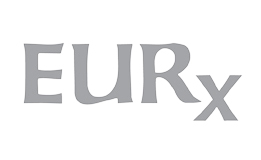 Micellula DNA Emulsion & Purification Kit
Kit for creation of emulsions and subsequent DNA purification. For emulsion PCR (ePCR) and for nucleic acid amplifications in emulsions.
Detailed Product Description
English Version
Deutsche Version

Detailed Reference Manual (English Version Only)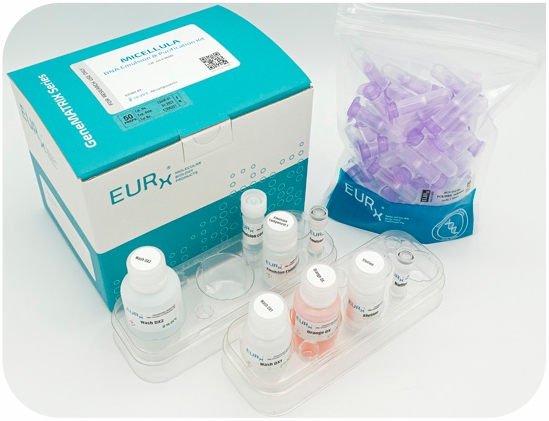 Figure 1: Micellula Kit: Box and kit components.



Required component not included in this kit: 2-butanol or butanol
Required amount: 1 ml / column. This reagent has to be supplied by the user.

Use 1 prep (1 spin column) per DNA emulsion reaction and 2 preps (2 spin columns) per ePCR reaction.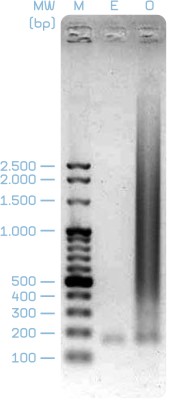 Figure 2:
Emulsion PCR prevents propagation of PCR errors across micelle borders. This example demonstrates direct PCR re-amplification of a ~200 bp non-purified PCR product (E). Control amplification of an unemulsified, "open" control reaction (O) leads to development of the typical unspecific "smear". Marker (M)
EURx 100 bp DNA Ladder
.

Figure 3:
Emulsion PCR (A) prevents runoff amplification due to unequal amplification rates, (B) reduces the probability of chimera formation by physical separation of template DNA molecules, and (C) prevents non-homologous recombination. Rare or difficult-to-amplify sample molecules are preserved and high sample diversity is maintained throughout the entire reaction.
Quality Characteristics
For emulsion PCR (ePCR) and other molecular biological reactions in emulsions with subsequent DNA purification.
Nanoscale technology enables high-throughput screenings: Approx. 10E9 physically separated reaction compartiments per 50 µl volume of water phase are generated.
Complete set with emulsion components and compatible DNA purification spin columns.
Promotes bias-free library amplification, e.g. for sample preparation in next-generation-sequencing.
Prevents PCR-artifacts such as non-specific run-off amplification and non-homologous recombination.