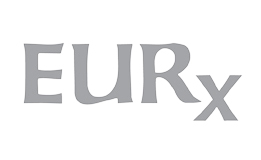 Amplus DNA Polymerase
Th.sp.+Py.sp. "proofreading" blend.
Extremely long PCR (up to 40 kb).
Moderate "proofreading".
Separate enzyme and 10x buffers.
Contains both, non-colored and colored 10x PCR buffers for direct gel loading.
Detailed Product Description
English Version
Deutsche Version
Application Example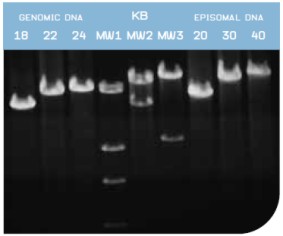 Figure:
Very long range PCR with Amplus DNA Polymerase: PCR amplification of human chromosomal DNA (18, 22 24 kb) and of episomal DNA (phage λ). Marker DNA: Phage λ [GenBank J02459] digested with (MW1) HindIII, (MW2) KpnI and (MW3) ApaI, respectively.
Additional Resources

PCR Logsheet

How to trigger Reverse Transcriptase Activity of Taq DNA Polymerase (Contributed Protocol)